Our Story
—
In his fourth year of pharmacy school, Dr. Richard Waithe, Founder & CEO, experienced firsthand a large gap in today's healthcare system. He noticed the lack of in-depth individualized care from providers across the spectrum.
The care patients received at hospitals, physician offices, and even pharmacies lacked both the necessary attention and individualization that patients deserved to better manage their chronic, sometimes newly diagnosed, conditions. A society filled with excessive and inappropriate medication use, poor adherence, and lack of communication between providers, pharmacies, and their patients, all piled on top of a lack of patient understanding of their healthcare, presented a clear need for ways to better healthcare.
Passionate about addressing these pressing needs in healthcare, Dr. Waithe created a company focused on providing people with knowledge they can understand tailored to them and their circumstances. Through personalized services, MedVize provides individuals with the information and attention they need to better manage their health and medications.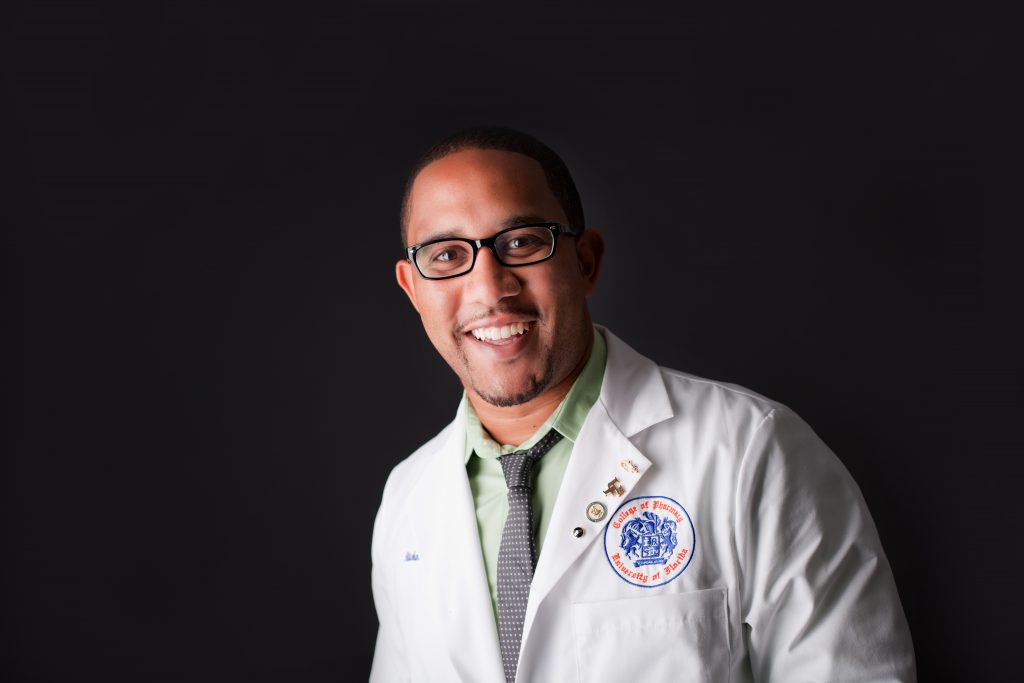 Dr. Richard Waithe in 2013 during his 4th year of pharmacy school.
MedVize is an innovative, engaging company that aims to empower individuals to take control of their health by providing them with knowledge, comfort and confidence, while fostering the growth of trusting relationships between people and their healthcare providers.
Our approach to helping people better manage their health and medications lies in the details. We aim to individualize every aspect of your care by getting to know you and what your health needs are. We then use that information to help you create an individualized therapeutic plan that best suits you.